Tom: "The government has relaxed mortgage insurance schemes, thus paving the way for more properties to become eligible to apply for and obtain mortgage loans of up to 90 per cent of the value of a flat. But is it difficult to apply for a mortgage loan?"
Amy: "There are several key issues when applying for a mortgage loan, including presentation of income proof, if the applicant is a first-time homebuyer, as well as the value or price of the flat for which a mortgage loan is being sought for."
According to the Hong Kong Mortgage Corporation』s  new Mortgage Insurance Programme, buyers can borrow a mortgage loan of up to 90 percent of the value of a flat worth  HK$8 million or less in Hong Kong. This means that if a flat costs HK$8 million, the initial down payment will only amount to about HK$800,000. In the past, 90 per cent loan-to-value ratio home mortgages were limited to flats worth HK$4 million or below.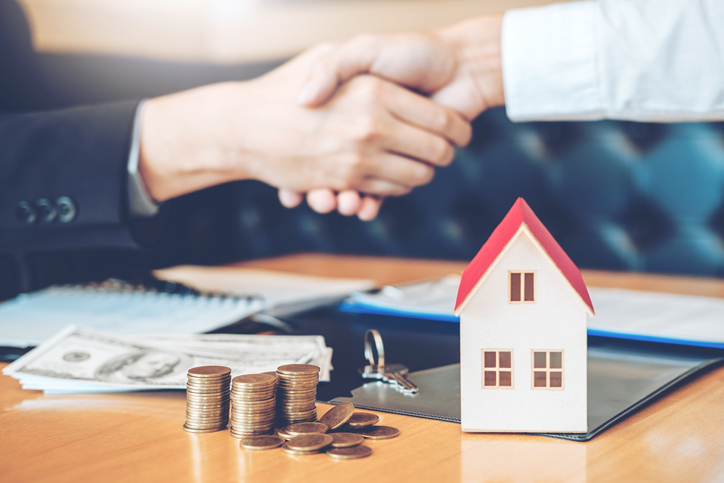 Master all requirements to be able to obtain in one go 90 percent home mortgage loan
Income must be generated from Hong Kong
To obtain a 90 per cent home mortgage loan, an applicant needs to meet several requirements.
The first and foremost is that the applicant's source of income must be from Hong Kong. In other words, the applicant needs to be working in Hong Kong and must provide proof of local income. Mortgage insurance companies have stopped accepting home mortgage loan applications under the  Mortgage Insurance Programme from people whose incomes are not derived from Hong Kong.
First-time homebuyer
According to the regulations, only first-time homebuyers can borrow up to  90 per cent of a property's value. The definition of a first-time homebuyer is someone who does not hold or does not own any property in Hong Kong.
 If a person used to own a property before in Hong Kong, but no longer holds any property in the city after after the property's sale, that person will be regarded as a first-time homebuyer.
For instance, a person wishes to upgrade his or her living condition and this person purchased a flat before selling the existing apartment that he or she currently lives in now. This person can then apply for and secure a mortgage loan up to 80 percent of a flat which costs HK$10 million or less.
Mortgages for flats for self-use only
To apply for a mortgage insurance for a flat that will be  purchased, the relevant property needs to be the main residence of one of the loan borrowers or the loan guarantors until the mortgage insurance cover is cleared or if the mortgage insurance company has lifted this requirement.
The guarantor must be an immediate family member or fiancé  of the borrower.
Applicants must have a regular income
To avail of a mortgage loan worth 90 percent of the value of a property, the loan applicant must have a fixed salary. This means people who are self employed or who are engaged in freelance work are not qualified to apply for mortgage loans.
Property value
The 90 per cent loan-to-value ratios for mortgage loans are only limited to properties valued at HK$8 million  or less.
If the value of a property or flat is between HK$8 million and HK$ 9 million, the amount of the loan is capped at HK$7.2 million. Flats valued at HK$9 million to HK$10 million are eligible to mortgage loans of up to 80 percent a property's value.
Documents required for application
Applicant's valid ID
Proof of address, such as electricity bill and bank statement, over the latest three months
Sale and Purchase Agreement
Copy of bank account statement or monthly statement record over the latest three months, including but not limited to payroll copy
Preparation before applying for a mortgage loan
Ensure credit card payments are up to date.
Many people have applied for and use credit cards, but they should remember to make the necessary payments on time. Credit card users should note that late payments or frequently paying just the minimum amount for outstanding credit card bills can adversely affect approval of home mortgage loan applications.
When using a credit card to repay mortgage installments, it is best to make payments early as a bank might treat a credit card repayment as similar to repaying an outstanding loan. 
A credit card repayment will add up to the amount earmarked for repaying a mortgage loan.
For instance, if a person pays HK$1,000 every month for his or her outstanding credit card bill plus  HK$18,000 monthly to repay a mortgage loan, a bank might add up the two cost items when assessing a mortgage loan borrower's payment ability. 
If a mortgage loan applicant's net income barely meets a bank's debt-to-income ratio, the applicant might not qualify for a bank's income requirements in the event the latter makes a stringent look or analysis of the borrower's loan payment ability.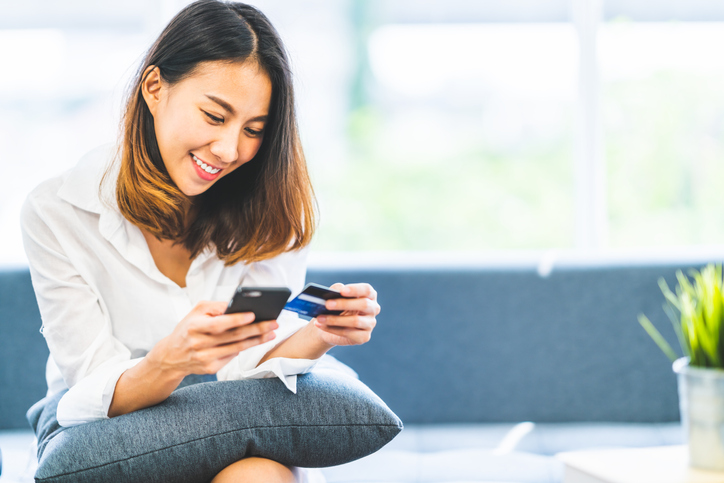 Have sufficient income
Although taking up a loan of up to  90 per cent of a property's value can reduce the amount of down payment, the monthly installment payment will also increase. A home mortgage loan applicant needs to have sufficient income to pass the bank's stress test. If an applicant fails the stress test, the person can still apply for a 90 loan-to-value ratio in a mortgage loan, but the applicant has to pay additional premiums and the latter's debt-to-income ratio must not exceed 50 per cent. If the applicant already has a mortgage after buying a parking space or a retail shop and still paying for that mortgage and then decides to apply for a 90 per cent home loan mortgage, the applicant's debt-to-income ratio must not be higher than 35 per cent.